Celebrating One Year of Curator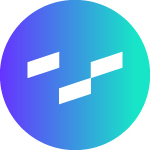 InterWorks
August 26, 2021
While the last year has been memorable for a variety of reasons, one reason for us is the successful rebrand of Curator! While its previous incarnation – Portals for Tableau – had been around for several years, last August was the launch of the Curator brand. Since then, we've been blown away by the support and excitement around Curator and have seen new opportunities for it to grow and expand even beyond its previous capabilities. To commemorate this special first anniversary, we asked some of our Curator team leaders to talk about what the last year has been like.
Take a look at the insights shared by Curator Platform Lead, Derrick Austin; Curator Experience Lead, Mark Bingham; and Global Experience Practice Lead, Ben Bausili, as they give their perspectives on what makes Curator special and why we love using it to support and empower clients along their analytics journey.
A Solution to Transform Analytics  
What value does Curator bring to analytics?
Derrick Austin: While Tableau gives an amazing ability to build dashboards quickly and easily, Curator gives you the ability to customize "everything else". I often tell people that you can have the best-looking dashboard in the world, but if it is presented in an interface that is hard to use, looks scary or even makes it hard to find your dashboard, adoption will suffer. At the end of the day, making a nice dashboard is great, but giving it a branded, easy-to-use wrapper interface is key to user adoption. Your boss, CEO or clients have to be able to find, trust and use your dashboard; otherwise, it's useless to them.
If you were to describe an organization's data experience before Curator and after, what would you say? What does that before and after look like? 
Mark Bingham: Where does the other sock go when it disappears in the laundry? Sometimes I have a dream where I open my closet, and every sock I've ever lost is sitting in a pile in the corner that I've just never noticed. It's never the old socks that go missing; it's always a new pair. So there's a whole fresh pile of new socks in the corner. That's what using Curator is like: an alternate reality where keeping track of things becomes simpler. When you can create an organizational structure that makes sense to your audience, you can communicate data and insights more effectively to them. The "before" of spending time and effort finding things turns into free time to use elsewhere: gaining insights and moving on to other problems. The feeling of frustration when you lose a dashboard or can't find a link becomes a foreign concept. That plus a wholly strengthened brand through Curator's simple designs makes for a transformative experience.
Reflecting on Growth and Success
As you look back on the last year since the rebrand, what have been some of Curator's biggest successes?
Ben Bausili: Seeing how fast people took to the name Curator was validating all by itself. It was at the end of almost a year of work. To see the results in people's conversations, the uptick in traffic on the site and the renewed passion of our teams was the biggest single success for the year.
During the rebrand process, we also envisioned the next phase of Curator with an Enterprise edition to further our mission to help people find and share analytics. We partnered with some of our best clients and built out the features they needed to scale even further. The market response since the launch of Enterprise has been fantastic.
What do current customers love about Curator? (features, capabilities, support, etc.)
DA: Current Curator customers love the flexibility of the product. Updating and changing the way your users interact with Curator is so easy that many clients try several different approaches before settling on a layout. It's so easy to make updates and changes, you don't have to be locked into a particular setup. You can play with it and see what works best for your users!
The Enterprise plan is where customers get the most value from their investment and see the greatest transformation in their analytics. What unique advantages does Enterprise provide?
MB: Enterprise opens up a lot of new possibilities – the ability to spin up new Curator instances with ease allows you to scale quickly and easily to a growing client base who wants to manage their own Curator instance. Plus, the high-availability keeps things up and running for whenever you're concerned about high-traffic periods. But most important is our premium support: our team is at the ready to help answer your questions, fix those minor issues and give you tips and suggestions on how to best keep things humming along. If you're interested in truly growing your Curator footprint, I cannot recommend this enough.
The Curator team and InterWorks Experience Practice have grown tremendously since the rebrand. How do these changes better position the product to provide maximum value and support to customers?
BB: This is the next step in the evolution for Curator. Curator as a product started five years ago on a mountain. We laid out a plan for what would become Curator. It took everything we learned as consultants in the analytics space and the technology we had built creating custom websites for Tableau dashboards and turned it into an easy-to-use product for our clients. It started with a small, scrappy team and grew to a larger team to support the growing customer base and features. With the launch and success of Enterprise, we're investing even more in stability, scalability and security. To do so, we've created purpose-driven teams to focus on customer success and the engineering of our core platform. Additionally, we've expanded our UX Design team to continue to deliver the best user experience within our tool and the Curator themes and designs to our customers.
What are some of the best parts of being a member of the Curator team?
DA: I've been with Curator almost five years at this point – since the product's initial beginnings as Portals for Tableau. Over the past few years, it has been incredible to watch the product evolve from a small "startup product" to what it is today. Back then, I could never have guessed where we'd be in five years, and looking forward, I could never guess where we'll be in another five. The Curator development team continues to impress me day in and day out. It's incredible to see the platform continue to evolve and change. Even after five years in the market, there is so much potential for improving how people engage with analytics on a daily basis.
Looking Ahead to the Future
What's in store for the future of Curator?
MB: The success stories that clients tell make the long-hauls worth it, but the day-to-day of working with some of the brightest, most talented people I've ever met keeps things interesting and challenging. It's not simply our InterWorks coworkers though—our clients are constantly pushing the boundaries, asking us for improvements and helping us refine the whole process. Waking up and knowing that I'm going to learn something new, try something different and get a fresh perspective on those challenges makes for an exhilarating workplace. Ultimately, creating something that's useful, beautiful and helps make other people's lives easier is really rewarding.
Anything else you'd like to say about the one-year anniversary?
BB: It doesn't feel like just a year! Curator feels so natural and ingrained. In the end, I think that's because Curator captures so much of the spirit and character of what we're doing for customers. There were many other options that were floated and debated, but we landed on a name and concept that resonated deeply with our team and our customers. A year in, we're more excited than ever to keep delivering tools that make it easier for you to curate your content and to make your analytics more effective at scale.
Experience Curator for Yourself
We are thrilled with the successes of the last year and can't wait to see what the future holds for Curator. If you're not already a Curator customer, what are you waiting for? Reach out to our team to start the conversation around branded analytics and to begin providing a unified data experience to your end users today. For existing Curator customers, now is a great time to take a look at your plan and see if now is the right time to upgrade to Enterprise. We're more than happy to talk through the opportunities it can open up for you and ready to support you every step of the way. Here's to many more years of Curator success!