Case Study: Custom Analytics for a Healthcare Insurance Leader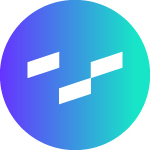 Healthcare insurance providers offer invaluable support and safety for their members. The ability to deliver community-type plans on a national scale is one way these organizations create beneficial experiences for those needing their services. The mission of this anonymous healthcare insurance company is to improve the health and experience of care for patients throughout their network, and a vital part of serving patients and providing the level of attention and committed care they desire is delivering important insights in user-friendly, accessible ways.
Enhancing the Power of Tableau Software
When it comes to personal health, accessing and understanding healthcare data is critical, and this insurance provider dedicates its resources to serving individuals with the best analytics and information possible. They were previously using static PDF documents to share important insights with patients and other constituents, but they recognized that to provide the innovative, seamless patient experience they wanted, a change needed to be made. They began undertaking a large, strategic initiative to move away from their legacy system and replace those PDFs with engaging, interactive Tableau dashboards. Knowing Tableau was the right data visualization solution for their needs was only half of the equation; they also wanted to ensure it would significantly improve upon their current method and deliver an integrated, intuitive web experience for users.
This company initially met InterWorks at Tableau Conference in 2018. We partnered with them to adopt Tableau and offered guidance and support to help them through the process. While the enhanced UX and dynamic reporting of Tableau was a huge step in the right direction, the need for a customizable web portal where those reports could be accessed and shared securely was still paramount. The insurance provider's website is the primary portal for associated healthcare brokers to log in and gain access to the necessary clinical data they need to do their jobs and serve patients. However, creating a single web portal that could guarantee data security, maintain HIPAA compliance and offer all-in-one access was no easy feat. When Tableau learned of the company's external use case, they recommended Curator by InterWorks. Since contact had already been made and trust established, this organization decided to try out our embedded analytics solution.
Unmatched Customization with Curator by InterWorks
Right away, InterWorks Curator Platform Lead, Derrick Austin, jumped in to partner with the company and understand their needs. Since privacy was of the utmost significance, Derrick – along with Curator Engineers Justin Lyons and Nathan Ojeda – went straight to work implementing the built-in security measures available in Curator through SAML. By working with SAML and the insurance provider's existing systems, Curator allowed for secure user access contained within one single portal. Through shared username parameters, trusted tickets and a variety of single sign-on authentication tools, the company's team can ensure secure data success for each of their healthcare brokers.
Once security was covered, the insurance provider continued to look for ways to elevate the data experience for users through intuitive new features and even more tailored customization. With particular requirements regarding things like healthcare data downloads and the UI branded look and feel, the InterWorks Curator team spun up new development to meet their needs. As feedback came in and the need for new features emerged, Derrick and his team were able to implement these new functionalities and make ongoing configuration easy for the team, like adding in multiple tabs per workbook for organized, simplified data access and even prototyping a use case where Tableau users with an Explorer license could perform Web Authoring straight from the web portal.
These examples are ways the InterWorks Curator team alleviated the burdens of hours-long manual dev effort and advanced Tableau training from the insurance provider's team and opened up new data-delivery possibilities for them, gave them time and resources back and empowered them with nearly limitless customization options to better serve their customers. With the admin center of Curator being web-based, knowledge of Tableau Server APIs is unnecessary, and the resulting experience is streamlined, dynamic and secure, with Curator tailored for compatibility with the Tableau ecosystem at every step and conveniently tying in with Tableau permissions.
"Curator by InterWorks easily enables us to present unique menu selection criteria options to our users. This is possible due to the sophisticated 'under-the-hood' integration regarding Tableau Server permission rules. Security is paramount, especially for healthcare data. Since a component of the product is a web server, permissions can also be applied outside of Tableau for static content such as user guide documents, etc." 

- Principal Client Contact 
Analytics Possibilities Brought to Life with Custom Dev
As the healthcare insurance provider looks to the future, they're eager to expand user adoption internally. In view of the benefits and ease of use Curator has provided to external stakeholders, the company is ready to unlock the same potential for efficient analytics and custom branded interfaces for its internal teams. Further, Curator's ability to work so seamlessly with SAML conserves a huge piece of the resources puzzle, and this organization is beginning to expand Curator beyond the clinical context and into internal project management, resource management and infrastructure metrics use cases.
One of the insurance provider's favorite parts of Curator is that there is always more they can do with it. They can unify, organize and enhance the data experience for the customers they serve and their own teams, and InterWorks is there every step of the way to help build out not only the most crucial features but also those that are nice to have and can really take analytics to the next level on both the frontend and backend. Custom dev around permission structures, web authoring and reverse proxies on the company web server are ways the Curator team delivers a truly tailored approach to analytics, enabling the organizational team to realize the vision of intentional, superlative care they have for their patients.
With Curator by InterWorks, this healthcare insurance provider can maximize their Tableau environment and provide a frictionless healthcare insurance experience for customers. With the virtually unlimited potential of Curator, they can chart a course for even better branded analytics and serve customers at a national level with the personalized precision of a smaller organization.
"We love Curator by InterWorks so much, we bought it twice to also use for our internal staff. Our developers work tirelessly to build visualizations that tell incredible stories leveraged for making critical decisions. It is much easier to showcase these creations via a professional website as compared to asking users to just log into Tableau Server directly where work may become lost, buried within Project folders."

- Principal Client Contact