Notices Feature Update: Scheduling Notices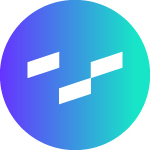 Caleb Toews
January 27, 2023
Similar to the way that Ron Propeil famously revolutionized the ease of access to delicious home-cooked rotisserie chicken, the innovators on our Curator team have been hard at work creating features that also streamline and enhance the fast-paced modern lifestyles of our clients.
Gone are the days of manually logging into your Curator backend to turn on/off a notification for your users. With the ability to schedule notices, you now have the freedom to plan critical communications to your users ahead of time and automatically deploy them.
The process for creating and customizing your notices can be found here. Once you have decided on the content and style of your notice, setting the schedule can be done by filling out the desired time-frame in the fields which are located at the bottom of the edit notice page:
Set it and Forget it!
Just set the "Start" and "End" date and time for your notice, click save and Curator does the rest: