Maximizing Your Data Monetization Potential with Curator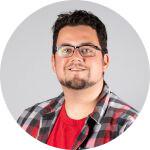 Ben Bausili
Global Experience
Practice Director
February 21, 2023
You have valuable data and insight. That data has untapped potential to drive growth and generate revenue. The challenge is monetizing your data is transforming your raw data into a product. The fastest way to do this is by leveraging the power of an embedded analytics solution with the power of Curator.
Revenue From Your Data
To generate revenue, you'll need to create a data-driven product or service that fits the market. At the beginning of this journey, speed and flexibility are essential, so it becomes vital that you choose tools that allow you to be agile. As a data product, you'll likely be creating reports, visualizations and dashboards, which means choosing an embedded analytics tool like Tableau, ThoughtSpot or Power BI. Some companies will be tempted to avoid license fees by building custom tools with programming libraries like D3. Going down this path assumes you have the technical resources and desire to develop and maintain a software product. This might work as a strategy in the long term, but while you're still searching for your market fit, a commercial tool with give you the invaluable benefit of rapidly prototyping and responding to customer feedback quickly.
These embedded analytics tools will speed your development of dashboards and reports, but you'll still need a solution to build your website application. Integrating with the APIs from these platforms can still be a technical challenge. This is where Curator comes in.
Curator is a website builder that makes it easy to embed business intelligence tools, such as Tableau and Power BI, into your website. It automatically leverages their built-in security, making your Curator website custom right out of the box. The average Curator project can come together in less than two weeks, while a custom website project can often take six months or more. The time and savings you achieve by leveraging a no-code tool like Curator are substantial. Your improved capability to respond to customer needs and requests is even more significant.
Beyond the Monetization
Beyond the initial speed of development, Curator also has unique features that will help you reach your audience:
Customized experience: Many business intelligence tools provide a great way to build dashboards. While you can make a good dashboard experience, they often give you little control over the user experience around the dashboard. Curator gives you that control. With Curator, you get control over the navigation, homepages, landing pages, keywords, and more. Easily expose related reports, search across all your assets, and provide additional resources and context, all within Curator.

White-Labeling: Curator can, of course, be white-labeled to reflect your product brand. Importantly, however, you can also white-label Curator to each of your customers' brands. A single Curator site can support multiple themes, allowing you to display different logos and colors based on the user's login. The ability to white-label can be a significant benefit and upgrade charge for data products.

Customer Access Denied Pages: You can encourage product upgrades in Curator by exposing users to additional content available for purchase. This provides a natural and impactful way to tell customers about supplementary content and encourage upgrades.

Data Storytelling: With tools such as Page Builder and Report Builder for Tableau, you can bring data stories to life by mixing your analytic content with text and media. With Curator, you can go beyond a dashboard to provide additional insight into writing or even video presentations.

Improved onboarding: Curator supports features such as Tutorials, Terms of Service, and Notifications. Each provides different ways to engage and inform your users to ensure they have the best experience possible and return repeatedly.
In conclusion, Curator can be a valuable tool for companies looking to monetize their data. Whether you're looking to license your data, create data-driven products and services, or generate revenue through advertising or subscriptions, Curator can help you to maximize your data monetization potential. By enabling you to embed data analytics and visualization tools into your website quickly, Curator saves you time and money, allowing you to create the data product of your dreams. Get started today with a free consultation with our data experts.