Curator New Feature Spotlight: YouTube Videos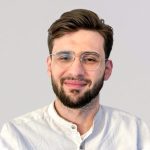 Mohammed Hakiki
Curator Engineer
October 4, 2022
The Curator team is always looking for ways to make your life that much easier, and one way to do that is to give you seamless integrations with other platforms. We are excited to announce that Curator now has a dedicated YouTube element allowing you to easily embed your videos. In fact, all you need is the URL of the video you wish to embed.
Ready to start embedding? Simply follow the steps below:
How to Embed YouTube Videos on Curator
Firstly, in the Curator backend, navigate to the page from where you wish to add your video and click on the pencil icon to add a new element.



Click on Additional Elements and select YouTube.



Expand YouTube Settings on the left and paste your Video URL.



Your video should now be embedded! Simply save your page once you happy with the video.
Did you expect more steps? Unfortunately, it really is that simple to embed YouTube videos on Curator.
Additional Settings
Autoplay – This will automatically start playing the video when the page loads.
Hide Player Controls – This will hide all the default YouTube controls which gives your video a more seamless look on the page.
Bonus tip: You can make your video span the full width of the page by setting the Row Width to Full Width under Row Styles.