Curator New Feature Spotlight: Hero Component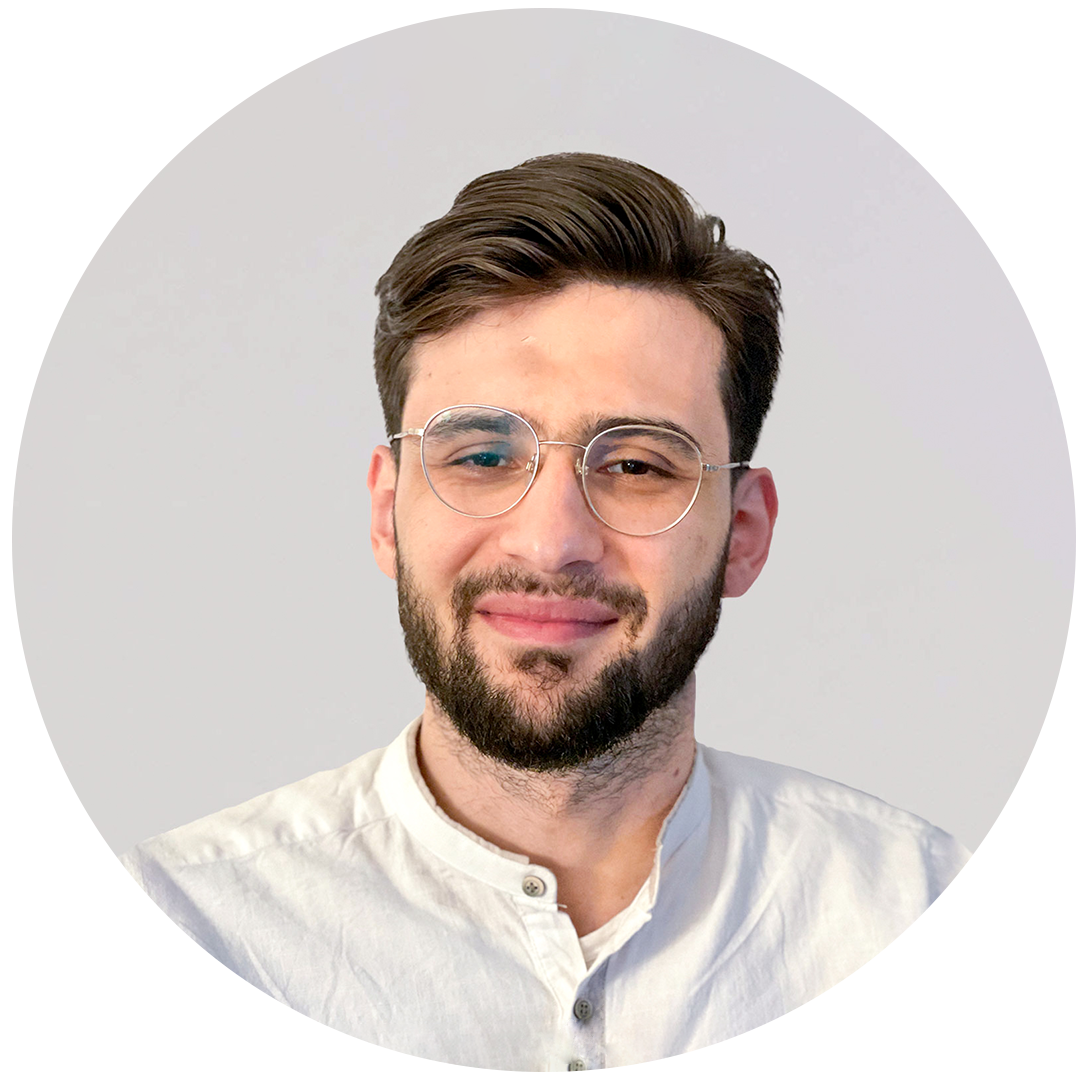 Mohammed Hakiki
Curator Engineer
February 7, 2022
We are super excited to announce a shiny new addition to our Page Builder with the February release. The Hero Component (sometimes referred to as a page banner) allows you to combine images, text and colors to display beautiful and engaging banners to your users. Here's an example:

The Hero can be used on your homepage or any other page, and it's super simple to start using. Firstly, in the Curator backend, go to the page you wish to add the Hero to, and click on the pencil icon to add a new element:

Now, select Hero as the element type: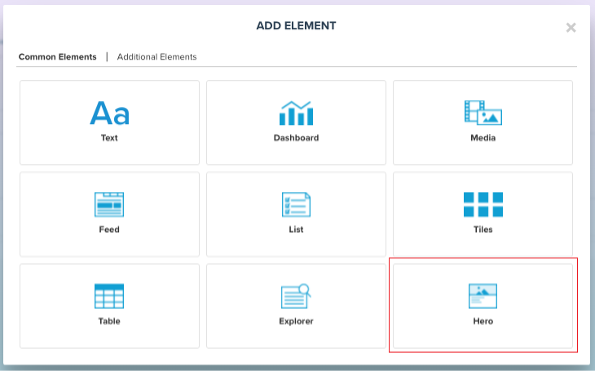 In the first screen, you can choose the image to be used for the Hero Component. You have the option to either select an image from your Curator files or upload a new one. On this screen, you can also adjust the height of the Hero and toggle the option to make the Hero full width. Setting the latter option to ON will remove the margins and the Hero will span the width of your screen: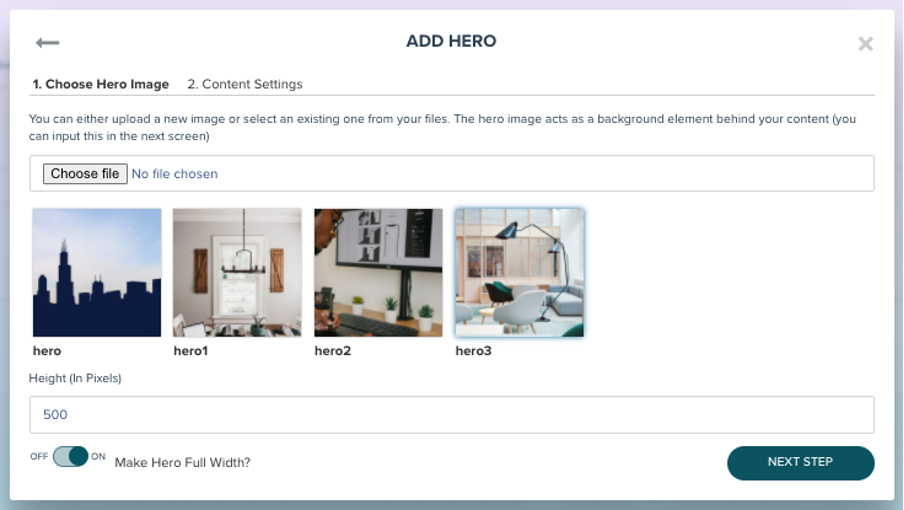 In the next screen, you will be able to control the content settings. Once you input your content, you then have the ability to control the text alignment, color and also apply a background color behind the text. Once you're done, just click on the UPDATE button, and you will be able to preview your Hero: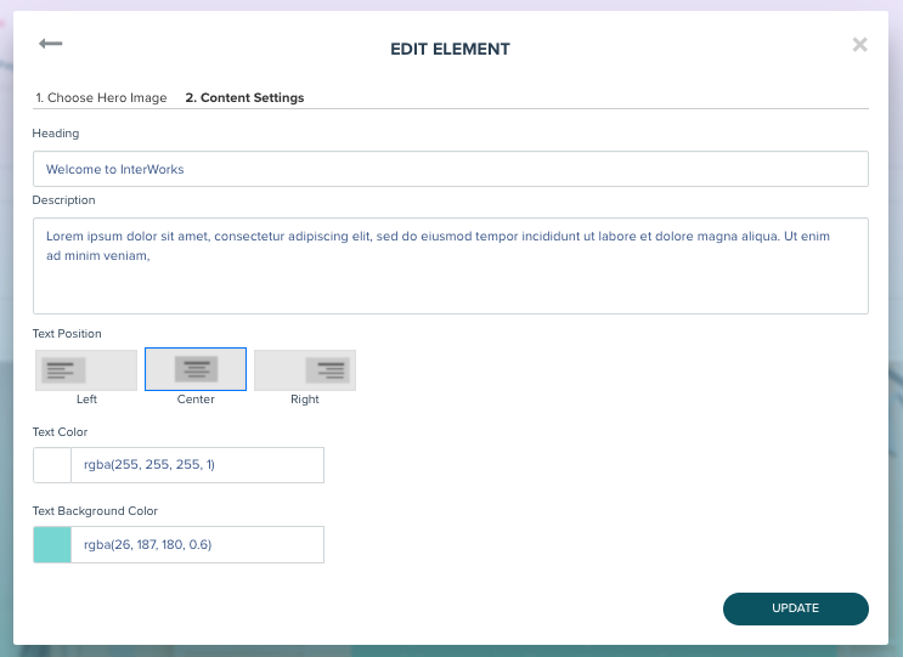 Note: Our color picker allows you to select a color or manually input the color code if you prefer. There is also an option to apply some transparency to your color (highlighted in red below):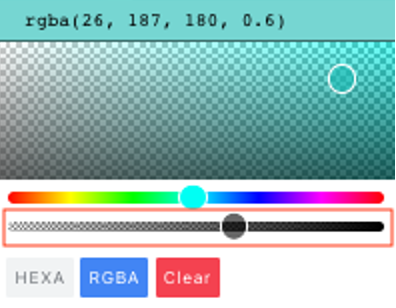 Once you're happy with everything, you can simply save your page, and you should now have a beautifully illustrated Hero on your page. Happy Curating!