Curator 101: Choose Your Own Styling & Branding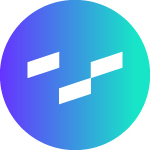 To quote R&B artist Charles Wright: "It's not what you look like when you're doin' what you're doin'. It's what you're doin' when you're doin' what you look like you're doin'."
Now, I can't say that I completely understand what that even means, but I have a feeling it has something to do with authentic expression, which is what this post is all about. So, if you're on a mission to provide a unique and personal analytics experience to your users, look no further than the vast and varied styling and branding options that Curator has to offer! 
Express Yourself
Curator allows you to provide an experience to your users that seamlessly integrates your analytic platforms with your brand's look and feel into a beautiful, custom website.  
Your Curator instance can be crafted to reach a global audience, as well as tailored to individual user groups. Style settings like displaying your company logo or setting background and text color can be controlled at both of these levels: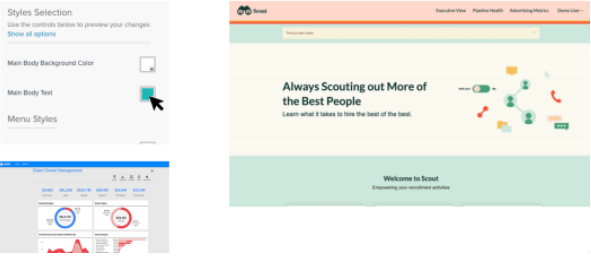 You can also control the styling of functional elements like buttons and content tiles: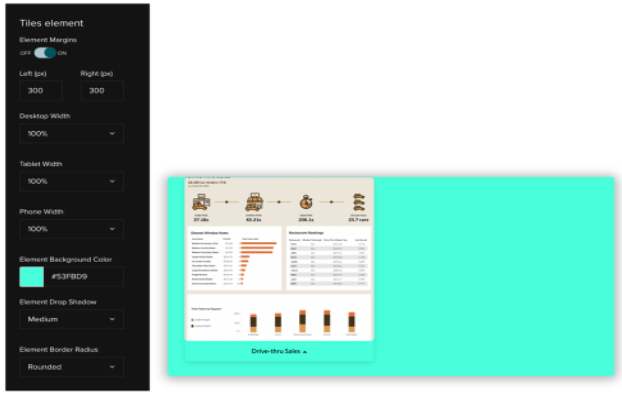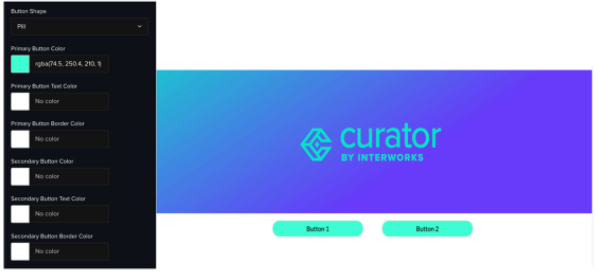 All of this and more is achievable in an easy-to-use, low-to-no-code environment, but for those of you who want to really get down with your bad design ideas (bad, but like in a good way ... like James Brown bad), custom CSS code can also be applied in the advanced styling section. 
To get started, first navigate to the Settings tab located in the left-hand side panel in the backend of your Curator instance. Then select Settings > Curator > Portal Settings, which will bring you to your portal settings page where you can then select the Styles tab to begin setting your preferences:
Additionally, you also have the option to change all of the portal style settings as desired for different user groups based on their individual needs via the Frontend Group Overrides feature. This feature allows you to customize the portal and automatically modify what users will see based on the user group associated with their login credentials.
Go on 'n Do It!
Drawing once again on the sage wisdom of our good friends Charles Wright and the Watts 103rd Street Rhythm Band—"Whatever you do, do it good"—we at InterWorks agree with this sentiment and believe that with the many styling and branding capabilities Curator has to offer, you're poised to do exactly that by delivering a one-of-a-kind analytics experience that's unique to you and your users. 
Want to learn more about how these tools and a host of others can jumpstart your journey into branded analytics? Explore our demo sites or reach out to our team and start unifying your data experience today!