Get Started with Curator in Five Minutes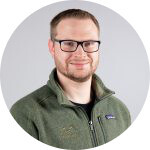 Derrick Austin
Experience Product Manager
March 18, 2021
When it comes to Curator, we want to deliver a high-quality product tailored not only to your analytics needs but also the demands on your time. In this video, I walk you through how to kick off your Curator instance in just a few minutes. You'll see an overview of how to get started with the following:
Quick login and backend access
Features and style options to complement your branding, including advanced styling for programmers to play with like CSS, custom fonts and more
Adding Tableau dashboards to your instance
Customization options for your homepage, content, navigation … whatever makes sense for your installation!
Okay, so it wasn't exactly five minutes, but it was pretty close! Nonetheless, I hope this quick start was helpful in providing a basic understanding of how to jump straight into your Curator instance and begin customization. Be sure to check back on the blog for more tips on getting the most out of your Curator data experience.