Webinar Replay: How to Use Curator's Report Builder Feature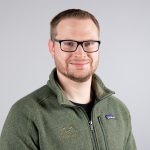 Derrick Austin
Experience Product Manager
November 30, 2020
Report Builder is one of the most powerful features available for your dashboard consumers. It allows users to pull together and export a personalized array of dashboards prepped and ready for presentation in PowerPoint or PDF:

Users can pull these reports once, save them to pull over and over, and even schedule reports to show up in their email inbox at a particular cadence.
Want to add commentary, images or watermarks alongside your dashboards? No problem! The Report Builder system is vastly configurable and can tackle everything from branded PPTX templates to export and email rules.
In this webinar, we dove deep into the possibilities offered by the Report Builder. See them firsthand by checking out the replay below: