Webinar Replay: Embedded Analytics Made Easy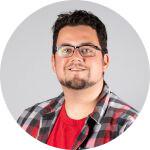 Ben Bausili
Experience Practice Lead
December 29, 2020
We know you don't want to just deliver data to customers. You want to deliver a unique data experience that speaks specifically to customers' needs and brand. We designed Curator precisely for this purpose, and we recently laid out how it can take your Tableau work to another level with ease. In this webinar, we talked through the ways Curator facilitates fast, user-friendly insights for your audience, and here are just a few:
Custom homepages by user group
Easy restyling for distinct customer branding
Clone and customize navigation elements
You can find the full discussion and walkthrough in the video below:


Do you have a question we didn't answer? Contact the team – we'd love to help you out!