Webinar Replay: The Embedded Analytics Evolution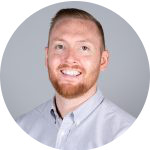 Mark Bingham
Experience Product Manager
October 14, 2020
The data experience has evolved, and with it, what users want out of that experience. Offering users an embedded analytics solution is now expected. Curator does that, but it doesn't just stop there. It offers your users the height of customization and convenience through seamless integration, expansive control and enhanced branding possibilities.
In this webinar, we covered all that and more. Here's a preview of what you may have missed:
How to maximize the impact of existing systems, like Tableau
How to implement custom navigation based on user preferences
How to create a single reliable analytics hub
How to gain buy-in and credibility by prioritizing branding and high design
But don't take my word for it. Watch the webinar replay yourself, and give your analytics the boost you've been looking for.