Curator Updates: January 2021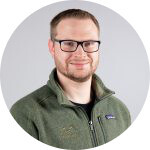 Derrick Austin
Experience Product Manager
January 20, 2021
A new year is bringing big changes to Curator! We're always on the lookout for ways to improve and unify your data experience—not only on the frontend for your users but also on the backend for you and other admins. We're thrilled to announce the new features included in the January release of Curator. In the video below, I walk through all of the changes, including:
Enhanced layout and navigation, like improvements to Page Builder
Customized security options tailored for each instance
Central Dispatch – a controller for multiple Curator instances
Streamlined and seamless group syncing from Tableau
System checks, new login screen and more!
See firsthand what's now available for your Curator users by watching the video, and be sure to let us know what you think, so we can continue to improve and support you with the best Curator experience possible.