Curator 101: Page Builder Basics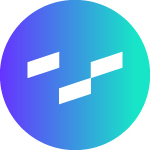 Curator's Page Builder is a powerful tool that allows you to go beyond the standard analytic pages created when you bring in Tableau, Power BI or ThoughtSpot content. With Page Builder, you can create personalized pages that showcase your unique brand, style and blend of content while deftly guiding users to the analytics they're searching for. Quickly import, organize and style key content that is relevant to your unique user group.
Page Building as Easy as One, Two, Three
Build the page layout by adding a new row with one element, or add an element to an existing row to determine placement on the page. Select the edit icon on an element to add content to it.
Select individual elements or rows to enable Page Style menu on the left-side nav.
Use the side-nav controls to change the style of the element or row using the sections inside the Page Style menu.
What's New in Page Builder?
Homepage Design – Boost the impact of your landing page by using Page Builder to create a custom homepage tailored to your users with targeted content and personalized styling.
Page Cloning – Want a killer page design but you're short on time? You can easily clone any existing page to be used as a template to iterate from as well. Simply click the Clone button at the top of the page and enter a title for your new page:
New updates and added content features to Page Builder give you a high level of design control, quicker feedback on your design choices and more flexible layout options.
Other New Features Recently Added to Curator
Add buttons to any element or as a standalone page element that links to relevant content.
Flexible search feature allows you to locate the search bar anywhere within the page.
Page title element.
Increased column count allows you to display up to four elements per row.
Data Manager is now an analytics element, allowing you to quickly display forms alongside relevant content.
Easily identify which content is public and which has access restrictions with the lock icon displayed in the side navigation.
Want to learn more about how using Curator can jumpstart your journey into branded analytics? Explore our demo sites or reach out to our team and start unifying your data experience today!