Happy 4th Birthday, Curator!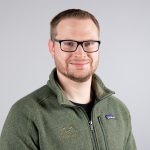 Derrick Austin
Experience Product Manager
August 24, 2020
Happy fourth birthday, Curator! I know, I know… you might be saying, "Hold the phone. I just met Curator! How can this be?" Yes. You're not wrong. The product you know and love as Curator lived its previous life as Portals for Tableau. While it's undergone several makeovers and changed its name, it's still the same product it's always been. In fact, many of you have been right there with us for this exciting journey. For those who haven't, you missed a fun ride! Regardless of if you've been with us for years or are finding Curator for the first time, pull up a chair and let's light this campfire. I'd love to reminisce about a few stories and highlights from the last few years.
The Early Years: A Fledgling Product and Big-Time Creativity
Way back in 2013, I began working with some early embedded analytics solutions using code custom developed for clients. How early? Tableau 8 early … Embedded analytics was a bit of the "wild west" at the time. Embedded was so new that basically any solution was applauded as amazing. Ironically enough, before he was on the Curator team, Mark and I even traveled to Shanghai, China, together to install a custom embedded solution for a large international shoe company. But that was way back before Curator was even a twinkle in our eyes.
Fast forward to 2016, and we at InterWorks had been building "portals" for years, but they were all custom, tailormade code. Adoption was slow because each "portal" required a new codebase. Clients clearly loved the idea of embedded analytics, but we hadn't really developed a great solution. Yet.
A team meetup in Bend, Oregon, sparked the idea for something bigger and better. The dream was for a productized, no-code solution to embedded analytics. We wanted to build something clients could use and manage easily, without the need to write custom code for their unique branding elements. Most of all, it needed to be standardized, so we could add features instead of recreating the wheel each time.
After putting our heads together and thinking creatively, Portals for Tableau launched shortly thereafter in September 2016. The product was pretty straightforward: clients had the ability to create custom navigation, colors and even custom forms and writeback functionality with our data manager. Although simplistic, even at this early stage, the product was revolutionary in the embedded analytics space. By the end of the year, we had a new product, and 5 clients had begun their journey with Curator.
The Middle Years: New Features and a Fancy Award!
In 2017, I traveled the continental United States, spreading the good news of embedded analytics to Manhattan, Boston, Los Angeles, Dallas, Portland, Buffalo, Stamford and beyond. Lots of new features were introduced, like Story Narratives, which allowed users to create narrative and tell their stories on their terms.
We also introduced PowerPoint export, which was a complete game-changer. At the time, PowerPoint export was the #1requested feature on Tableau's Ideas forum. People loved this feature so much that Tableau would go on to implement similar functionality several years later. We also introduced Page and File content types to Curator, enabling users to seamlessly merge Tableau content with other systems. For the first time, clients could have a one-stop shop for all of their reporting needs. Finally, the Terms of Service feature was introduced, allowing clients to present their users with legal terms prior to accessing dashboards. At the end of 2017, 32 clients were using Curator.
In 2018, the Scorecard functionality was introduced. This allowed users to see multiple dashboards at once and drill into important details without ever leaving the page. We also rolled out SAML "just-in-time" provisioning, which permitted the creation of users in Tableau Server "on the fly" without prior setup in Tableau. Tableau has since implemented similar functionality. Finally, dynamic parameters were introduced. At the time, this was one of Tableau's highest-ranking requests on their Ideas forum. Again, Tableau would go on to implement similar functionality several years later.
With so many heavy-hitting features added, 2018 was a milestone year for the Curator offering. We were recognized with the Tableau Innovative Solution of the Year award at the yearly Tableau Partner Conference. This set the stage for a 2019 in which we were poised for meaningful growth and even more trailblazing possibilities. By the end of 2018, 93 clients were using Curator.
The Recent Years: Boosting Design and Breaking in a New Name
Wanting to elevate the product and enhance the overall experience, the "Portals for Tableau" team merged with the InterWorks UX/Design team to create a super team that was dedicated to gorgeous, branded client experiences. With new team members, fresh ideas abounded, and more resources equipped us to dream even bigger.
In the next round of new features, the Explorer homepage type was introduced, and the backend management of the system was given a facelift and style update. With a stronger personality and more robust capabilities, discussions around finding a new name for "Portals for Tableau" began. The more and more it grew, the more it became clear that it needed a brand that was just as distinctive and authentic as the product. By the end of 2019, 143 clients were using Curator.
Earlier in 2020, portals.interworks.com was relaunched, including a microsite focus to better showcase our array of features. Guided tutorials were launched that let users more deeply familiarize themselves with the product and its different functionalities. And we finally rebranded the product as Curator by InterWorks! As of this writing, 180 clients are using Curator.
Into the Unknown: An Exciting Future
Now you know the rest of the story: how it all started, what it was like to grow and expand and how it's possible that Curator has already been around for four years. We know … we can hardly believe it ourselves! Now that you're here, we hope you'll explore the site a bit more, seeing the microsite demos in action, perusing the other posts on the blog or reaching out to us, so we can start a conversation about how Curator can further your analytics. Whatever comes next for us, we're looking forward to it and hope you'll stick around to see what happens!